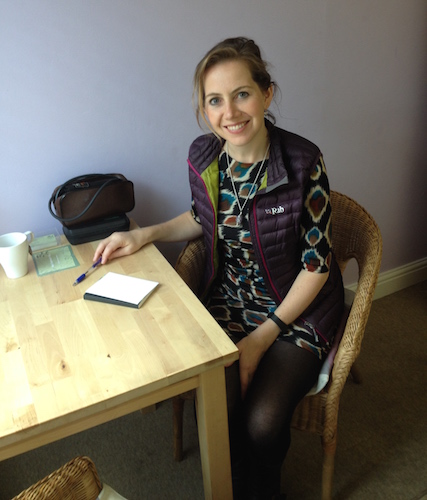 Intensive One to One Complete Wellbeing session £125
This 2 1/2 hour session has been designed for those of you who want to kickstart and support your return to optimum health in the most complete way: having your personal needs listened to and addressed by an experienced professional in natural health and wellbeing, tending to your body both inside and out and providing you with the tools to continue your new regime at home. I have been developing the different aspects of the session over the past few years in order to provide my clients with the most comprehensive health programme I can.


The session includes:
A full health consultation, diet review and lifestyle assessment
2 weeks of supportive herbal medicine if required (more can be re-ordered at regular cost)
Techniques to keep you focused and help you realise your goals
A yoga session tailored to your body and/or a deep relaxation as appropriate (the latter may be recommended to do at home if time is short
or a tailored diet programme to follow for the next 3 weeks. 

I am very excited by this programme as it gives me the optimum opportunity to work in depth with clients incorporating all the techniques I have found so beneficial over the last 15 years of practice. Not only does the session look at your physical, mental and emotional state and give you a tailored routine for you to follow for your optimum health including a diet plan and physical exercises but it also supports you to allow restorative relaxation and genuine good health practices to become an essential part of your new routine.

While it can be experienced as a one-off, you may want to complement this session with another 'Complete Wellbeing' or regular session a couple of weeks later. I believe 3 or 4 sessions on consecutive weeks would be a real investment in your future health. Alternatively you may choose to book a 'Complete Wellbeing' session every couple of months to support your transformation and/or busy life and keep you on the road to optimum health. If less time is required for the consultation, we have more time for the dietary, relaxation or movement work. While I would encourage you to try some movement work, it can be omitted if preferred. It's really up to you!

NB Due to the length of this session, a non-refundable £50 deposit is taken to secure your appointment time at the time of booking and, once booked, it is not possible to change or cancel your appointment time, for any reason, without losing your deposit.